Of all the rooms in a standard home or apartment, the living room invites the most creativity and experimentation. This is still true if you're a disciple of modern design—a stylistic movement birthed at the turn of the 20th century that's based on the idea that form follows function. Characterized by clean lines, neutral colors, and simplistic decor, every piece in a modern space should serve a clear purpose.
While we certainly respect the principles of traditional Modernism, design today is all about breaking the rules—we now have mashup styles like modern bohemian, organic modern, modern Scandinavian, mid-century modern, modern traditional, and countless other interpretations of this classic style. Below you'll find inspiration for your modern living room, whether you're a diehard modernist or more of a hybrid design person.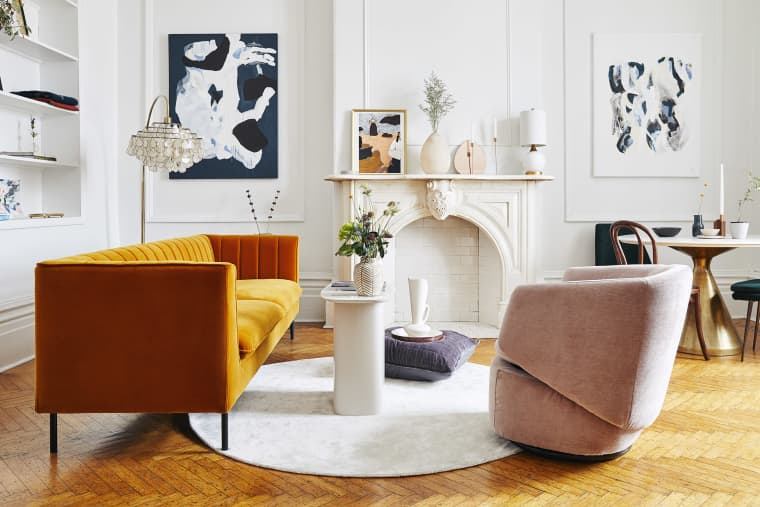 1. Don't be Intimidated by Colorful Furniture
We admire Lauren MacLean's bold use of ochre, light pink, and violet in her modern, Parisian-inspired Montreal apartment. The vibrant furniture works especially well against the stark white walls. It's a slightly funky take on modern design that feels very right now.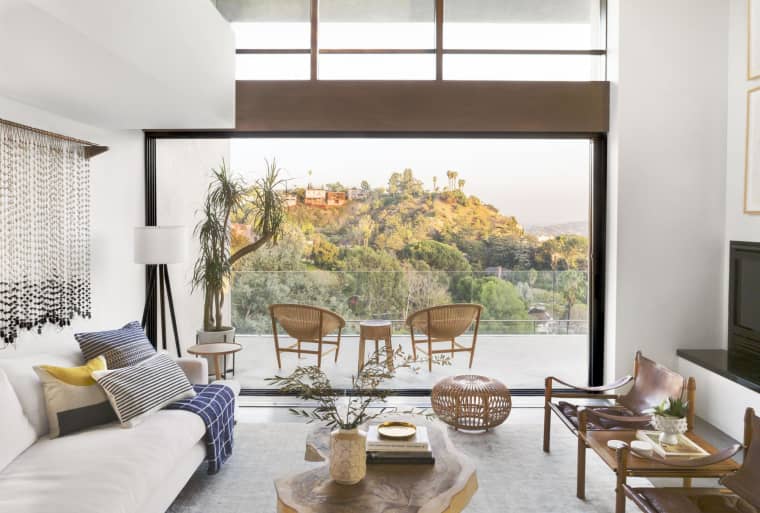 Large, floor-to-ceiling windows are a hallmark of traditional modern homes. Designer Emily Henderson executed the look flawlessly in her "modern organic" Los Angeles project. Maybe you can't recreate this exact look in your space without construction, but you can leave your windows undressed to let more sunlight into your space.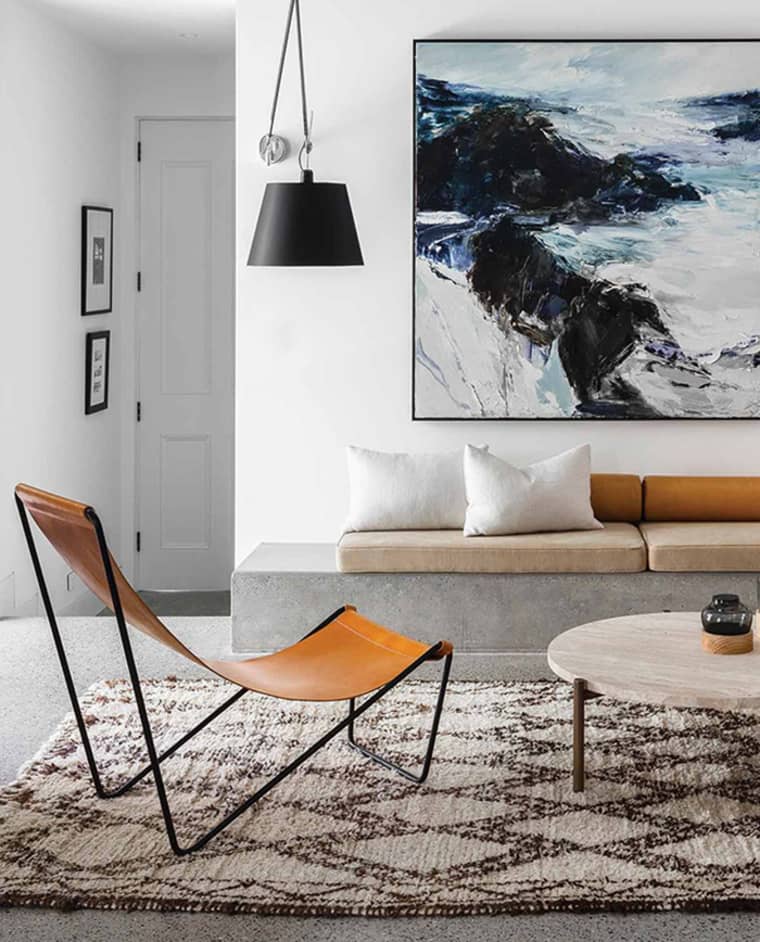 3. Opt for Low-Slung Furniture
Give your living room a distinctly modern feel with simplistic, low-slung furniture. Interior designers Arent & Pyke nailed the look in this chic modern-industrial Sydney home, as featured on We Are Scout. Materials matter—look for leather, marble, iron, and other tactile touches to nail the modern, minimal aesthetic.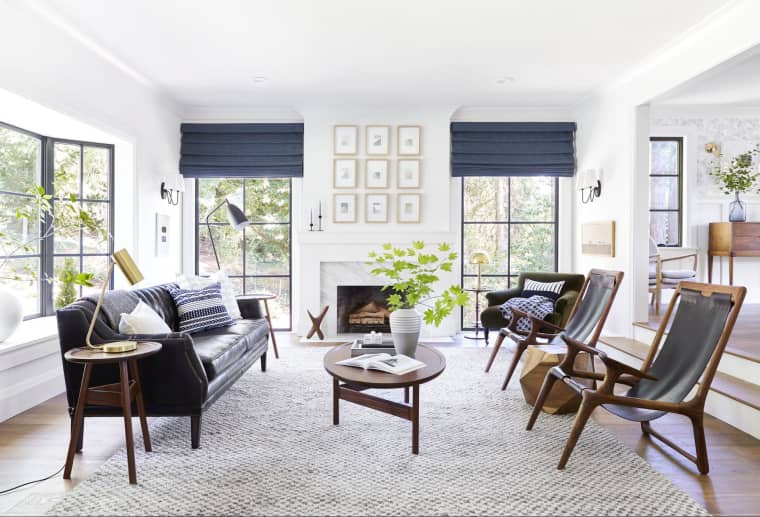 4. Fuse Modern and Contemporary
Sometimes the best spaces are a mix of two slightly different but complementary styles. This modern-contemporary living space by designer Emily Henderson features elements of both styles. The couch and light fixtures have a more modern flair, while the accent chairs and curtains add a contemporary flourish.